Lok Sabha Elections, 2014 – An Analysis
Jun 4th, 2014 | By
Ajay Sharma
| Category:
Articles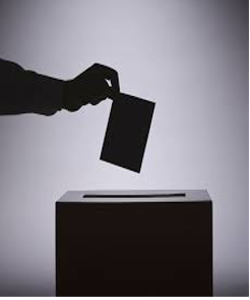 The BJP got a historic victory in the just-concluded Lok Sabha elections and became the first party since 1984 (when Rajiv Gandhi won 414 seats) to win majority on its own. The exit polls had predicted the obvious but very few expected an upheaval of this magnitude in BJP's favour.
What happened on May 16th 2014, can be described in just one word – MODI-fication. This was for the first time in the history of Indian elections that a Parliamentary election was fought as a Presidential Election of a Presidential System. It was the charisma of Narendera Modi that NDA got a whopping 336 seats and BJP alone got an unprecedented 282 seats. This very clearly showed that an individual can define and dominate the elections provided he senses the mood of the nation rightly and steers the campaign in the right direction. A great parallel can be drawn between what happened on 16th May 2014 in India, and in 2008 in USA. A black man winning presidential election in a country dominated by whites, and a man coming from backward class winning in a country like India, where class system is evidently dominant.
The all India total of the Congress was reduced to a meager 44, which is way below the wildest imagination of the political analysts. The beating was so hard that the Congress could not even manage to get 55 seats required to nominate the leader of opposition.
In Uttar Pradesh, people rejected caste-based politics reducing Mayawati's BSP to nothing and SP to an unexpected 5, and that too of family only. Congress could only get 2 seats, those of Rahul Gandhi and Sonia Gandhi. It shows that the voters no longer can be influenced by caste and class based rhetoric. Even Muslims voted for Mr. Modi in far more numbers than was expected.
The Congress miserably failed, and could not even open its account in nine states – Delhi, Rajasthan, Gujarat, Jammu and Kashmir, Odisha, Tamil Nadu, Uttarakhand, Himachal Pradesh and Goa. On the other hand, the BJP won all the seats in Rajasthan, Gujarat, Delhi, Uttarakhand, Himachal Pradesh and Goa.
Elections are over now, and we have a new Govt with new policies and a new vision. And we hope that all the promises made by BJP will be fulfilled by the new Govt. For that we will have to wait for some time to see the intentions and subsequently the results. But, for the time being, we must give a thought to these elections in general and results in specific, because not only Congress but we all have something to learn from this biggest democratic exercise of the world, where there are more than 800 million voters and over 930,000 polling booths.
Lok Sabha elections, 2014 saw many unprecedented things happening, and will go a long way in defining the contours of Indian democracy. This time there was the highest turnout of the voters – 66.4%, which was an indication that the people of this country had made up their mind to throw out a corrupt and non-functional Govt. This is also for the first time perhaps that the political system of the whole country was shaken up so badly after the elections. Many CMs are finding it hard to save their chairs. Similarly, many political parties have been wiped out of the political map of this country. Many are doing a rethink of their approach and ideologies. This election has forced one and all to look into their methods and find out why they have been snubbed in such a way by the voter. Many parties have dissolved their various organizational set ups. Broader message of this county is clear and blunt – perform, rise above from petty politics, rise above cast and religion or you will be shown the right path.
Lessons for the Country as a whole
These elections have reinforced the principles of democracy and faith of the country has been strengthened in democratic system. People of this country have the power to punish defunct, non-functional, rude and corrupt and that can only be done with the power of vote. If you come out and vote, you can decide your own future and future of this country at large. Youth has played a vital role in this election and will always be instrumental in shaping this country through democratic changes.
Lessons for Politicians in General
In a democracy, it's people who can make you or mar you. You can no longer ignore people of the country, or take them for granted. You cannot bank on the cast and the religion card. Performance is the only yardstick for assuring your success. Defunct, corrupt, rude and indecisive leaders will be shown their right place.
Lessons for Congress
A party which was established in 1885 and ruled this country for more than 50 years was miserably defeated. The oldest party was reduced to an all-time low of 44. Nothing could be more disgraceful for an established party like Congress. There are various reasons for this kind of defeat. First of all there was a very bad image of the UPA, specifically UPA-II due to so many scams coming to limelight. Be it 2G, Coal Gate, Adarsh Society, Commonwealth games scams etc., they have combined to project a wrong image of the Govt. It looked as if most of the people in Govt. are looting this country rather than ruling it. That is why 94% of the minister could not save their seats. This was the biggest factor in the defeat of UPA.
All throughout the UPA Govt. Manmohan Singh looked like a dummy PM with virtually no power to act or control his ministers. Decision making was always in the hands of UPA Chairperson and Vice-Chairperson. What could be more disgraceful to a PM, than the fact that a decision taken by his Cabinet is mocked by their own Vice Chair–person in open public? And, decisions are changed just because your Vice Chairperson doesn't like it. What could show more clearly that somebody else is running the show? The question that naturally arose was: who is accountable for all the decisions being made by the Govt? This was a dangerous precedent started by the Congress where the accountable were not making decision, and the people who were taking decisions are not accountable. This was a dangerous mistake of Congress which they rightly paid for.
Further, it is very unfortunate for a party like the Congress that they cannot look beyond the Gandhi family and due to this they progressively eliminated the leadership within the party and made one strong power center that works on the feedback of a few advisors who have no idea of the ground reality.
Congress should do a reality check and deeper introspection. If they find out that they have failed due to poor leadership (which is one of the major factor), they should give a thought to change it, which seems impossible at present. At present, we are seeing some voices rising against leadership, which are bound to, and there is a much stronger under current than what is visible. The unfortunate part is that nobody in Congress is ready listen to these voices.
One more important factor in the defeat of Congress is its strategy to handle social movements like Anna Hazare movement, or Baba Ramdev agitation which went utterly wrong and Congress paid for it in the elections. It is very clear that Rahul Gandhi has been given enough time, and it is time to start seeing beyond the Gandhi family. Congress needs to nurture leaderships at various levels and respect social movements if it wants to survive.
Lessons for new entrants like AAP
AAP entered the political map of this country with much enthusiasm and right intentions and was accordingly rewarded by the people of Delhi in assembly elections. It, however, seemed that AAP has been in a hurry to conquer all political forums of this country. AAP should have stuck to Delhi and worked for the benefit of the general public, but they gave an impression that they were not interested in work but were more interested in grabbing power. Now, AAP is struggling hard to maintain discipline in the party and many of its members and founder members are resigning from the party. It is a testing time for the party and it will be clear who is really here to work for people, and to stick with the AAP ideology. During elections there was a storm to join the party, with the hope that AAP would come to power, but everybody miscalculated the Modi factor. Directly attacking Modi and not the Govt. in power or UPA Chairperson or Vice Chairperson went horribly wrong for the party. People replied that Modi has performed in Gujrat and he deserved a better treatment. People of this country gave a befitting relpy to this wrong strategy. Though party managed to get 4 seats in Punjab, its top leaders like Arvind Kejriwal, Yogender Yadav, Kumar Vishwas, Shajia Ilmi and Prof. Anand Kumar were defeated and most of the candidates could not even save their security deposits.
The lesson for AAP is clear – focus on one responsibility at a time, don't rush, start building your grassroots, never under estimate the opposition and recognize the achievements of opponents.
Lesson for Regional parties
Regional parties were literally wiped out of the political map of this country, except a few like AIDMK and Trinamool Congress. Be it BSP, SP, NC, JDU, RJD, CPI (M) and many more they were taught a proper lesson by the voters of this country. Every regional party was adjusting their position (before elections) assuming that it would be a third front Govt. and everybody was bargaining for the PM position without sensing the mood of this country. Regional parties came into existence due to local /regional neglect by the national parties but then these parties started having national aspirations but they forgot that for national aspirations you should have national vision and ideologies and you cannot just say that I deserve to be PM of this country simply because I belong to such and such a category/cast/class. The days for petty politics of regional parties are over, and the message is very clear – people of this country cannot be fooled anymore. Also, blackmailing strategy of the Regional parties will no longer be seen in the right perspective.
(Image Courtesy: Internet)