The Late Bloomer
Apr 12th, 2012 | By
Sharmistha S
| Category:
Short Stories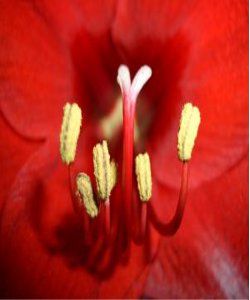 It had nearly been a week after they had married with the exchange of the traditional nuptial vows. She was as tired and pale as she had been on the first day they spent together as husband and wife. He thought the lengthy marriage processions and rituals had taken their toll on her. For a minute he even wondered if he had done something atypical to her. But it was something else which was going on in Naya's mind.
The newly married bride was still thinking of Ayan, with whom she had broken up after 15 months of relationship, or 15 months and 8 days to precise, the only guy who had touched her heart in a special way. They had worked in the same office, though different departments and different floors, but the same batch. He had pursued her relentlessly and after a mere month, she had accepted him for good. They had the best of times together. He used to write poems for her, indulged her every wish, and gave her what she valued most-trust. She on her part loved unconditionally accepting all his iniquities and dreamt of a future together. They were the most compatible couple just like their names. But as others, their relation wasn't a platonic one. Though there were the best ups each one of them had ever experienced, it wasn't without the horrible downs. The downs had featured erratically in the first six months after the initial highs partially due to some broken promises and others due to expectations. Still their love had conquered all, or they had chosen to ignore such differences to be together forever.
But one day after almost a year and a quarter, Naya had started feeling that Ayan had changed. He didn't give her the time and attention that she craved. On his part he thought she was expecting much. These led to a verbal fight with all kinds of swearing and cuss words flying around, and they decided to part. She had never thought that her expectations would trade for a split between them. Her cell phone screen blinked innocuously, unaffected by the gravity of the message. He had messaged that it was over forever. She even called him back to be rebuked again by his hurtful words. But in all of these, she still loved him. Months passed and she started realizing that he had forgotten her and they could never be together again. She had tried to get him out of her mind, her soul. She had cried, puked, trying everything to remove him from her conscience. After two years, her parents had asked for the last time, still expecting the same answer, but she had told them that she was ready to tie the knot, her only resort to throw him out of her system.
She was called out by her husband Rishi at this point. The milk had boiled and was just on the brink of spilling over. She quickly drifted back to the present turning the gas nozzle off. She had sworn to herself she would never think of Ayan again, though this was just a marriage of convenience. But in the following month, she could not help but compare her husband to Ayan, always thinking of how Ayan would have acted better in a situation, or how Rishi was a misfit in her life. In all the chaos of everyday life, as she hurtled from morn to eve, from the moment she jack-knifed from bed to the time she hit the pillow already half-asleep, all she could think of was Ayan.
It was an early summer morning; Naya packed her bag uninterestedly as Rishi had told her that he would be taking her to Shimla for a vacation. They landed in Shimla by night and took a suite in a hotel overlooking the best greenery and landscape. In the morning, Rishi went to arrange for a car, and Naya found herself at the resort side having breakfast. She hated the cold and stale bread as much as the vacation, or to her life with Rishi.
The resort was not half as beautiful as packaged on the catalogue. She pondered over the locals and the excited tourists till something caught her attention. On the other side of the doorway she saw a couple entering and it took her a minute to realise it was her Ayan. She was shaken and nervous. She couldn't help but notice how happy they were. He seemed to indulge the girl's wishes just like he had once indulged hers. Their happiness was almost over the top, spreading cheers to the others. She was almost stunned to know that he was truly happy in his married life, enjoying every bit of it. She had always hoped in her heart that he would come back one day and tell her how much he loved and missed her. The uncomfortable truth which she was witnessing was something completely opposite to her stale life. She realized that Ayan had moved on and it was she who had wasted her life, and Rishi's too. She instantly felt bad for Rishi for having withheld his right to lead a blissful life.
The day after this incident was like a new Naya for Rishi. Hours of introspection on the sitting-room couch unveiled the only solution to her endless agony. She started loving him and showered all the care and affection he had been devoid of all these days. Their stay in Shimla seemed like a blessing in disguise for the couple. A glowing miniature of a tiny family making the voyage between two distinct worlds. Now she responded admirably to Rishi, without a hint of ostentation.
Just across their room Ayan woke up to see his wife sleeping. He went to the balcony for a puff when a silent tear fell across his cheeks. The images of a shaken and nervous Naya wouldn't leave him. He felt strange. He was apparently fulfilled, yet empty. Tears rolled down his face and converged into rain drops. He cried. He had noticed the calm pellucid grace of her pose before she could see him. Only he knew that contrary to what he portrayed to others, he could never grow out of Naya.
(Image courtesy: zmash1 from sxc.hu)