IPL – Good, Bad, or Ugly!
Aug 27th, 2009 | By
Rahul Anand
| Category:
Affairs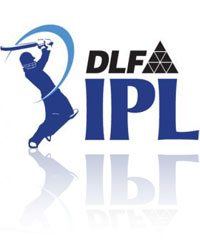 Indian Premier League , the money spinner for BCCI, courtesy Lalit Modi, is expanding and how. With the huge success of the tournament , IPL organizers have decided to rope in more teams for more excitement, more matches and – not to forget – to rake in more moolah. So, as of now, Nagpur and Kochi are up for grabs, and the news has been conveniently leaked to the media. "Discussions" regarding the auction have started, and the remaining Bollywood bandwagon who missed the bus last time are all geared up to jump in. Heading the list is Salman "Sallu Bhai" , closely followed by Ajay Devgan and the lovable-but-gone-astray-Munna Bhai, Sanjay Dutt. This time, however, the bidders will have to roll out a lot more dough than their counterparts had to during the first edition. The price they will have to pay, by some estimates, is going to be in the range of $200 million or above.
IPL has now become the most attractive investment for venture capitalists, film stars, and organizations like Reliance, and why not? With a turn over of around $4 billion, IPL is larger than some of our largest IT companies employing millions of people. But now, the discussions have started – has T20 taken the whole cricketing world by storm? Are we staring at the end of Test cricket?
Well, it's too early to answer these questions satisfactorily, but one thing is for sure – Lalit Modi has definitely managed to create an Indian brand that could easily give the English Premier League a run for it's money, and that too in a span of only a few years. It has also brought to the fore many talented youngsters, who otherwise would have to sweat it out for a few more years before even thinking about raking in the kind of money they are already.
On the other hand, purists, who initially despised and now fear T20 because of it's growing dominance, still feel that the Test cricket is the "real cricket"; everything else is just fancy innovation for commercialization. This is true to some extent, but there is another school of thought that says that IPL was needed for the game to prosper, survive the onslaught of faster, more riveting games, and with time evolve with the audience.
Be it T20, Test cricket or ODI, one thing is for sure as long as we have people like Lalit Modi in our country, cricket will remain the talk of the nation! Hope the cheer spreads to other games too.
(Images from the  IPL site)